Cor Services provides full-service support to any and all center-right candidates and causes, utilizing our relationships and negotiated bulk discounts to provide access to high quality services and materials at exclusively discounted rates.
BRANDING & GRAPHIC DESIGN
We specialize in helping you find your core then creating a brand that reflects what is uniquely you. We work with the best center-right graphic designers in the business. No matter your needs, we have a designer within your budget who can develop quality graphics that reflect your style and brand.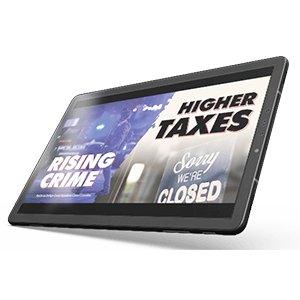 ADVERTISING & DIGITAL MARKETING
Whether you're looking to make people aware of your organization or campaign, persuade them to your side, or motivate them to take action, you need effective and high-quality advertising to cut through the clutter. We specialize in persuasive, emotionally compelling marketing that gains and keeps attention.
Your website needs to celebrate your brand while being clean and easy to navigate, pushing visitors to take action. Our web developers have designed some of the most iconic and effective websites copied by candidates and organizations nationwide.
EMAIL MARKETING
Emails are one of the best ways to regularly engage your audience, but if done poorly, you're simply speaking to people's spam filters. We develop professional templates and graphics, craft compelling content, and target the right emails to achieve high open and response rates.
DIRECT MAIL
Your mail campaign needs to move votes and generate action. This requires specific strategies, designs, calls-to-action, and targeting. Don't trust one of the biggest pieces of your paid voter outreach budget to just anyone—we've sent millions of pieces of mail and are ready to help you win.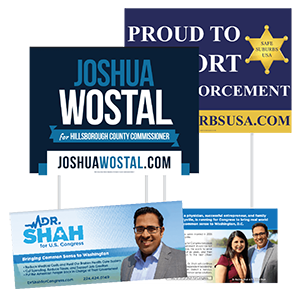 COLLATERAL
Your name recognition often depends on how broadly you spread your brand throughout your district using collateral like literature, signs, banners, shirts, and other tchotchkes. We can not only help you put your brand on anything, but more importantly, we know what works and what is a waste of money.
In today's short attention span environment, your content must be compelling or else it will be ignored. Our creative team specializes in creating emotionally compelling and persuasive video content that gets and keeps your audience's attention.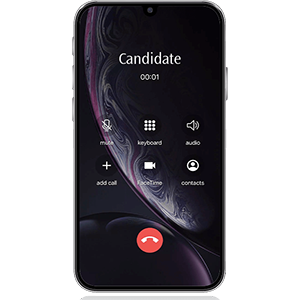 LIVE & AUTOMATED CALLING
Voter contact over the phone is still one of the most effective ways to give information and gather data, though to utilize this method you must have a keen understanding of what works today and what doesn't. We can help you use both live and automated calling to engage your audience without angering them.
Texting is one of the most effective ways to reach voters today—but it's also one of the most misused voter contact methods that often loses more votes than it earns. Our unique approach to texting will help you connect with your voters, earn supporters, and motivate them to action.
POLLING & FOCUS GROUPS
If you expect to lead people, you need to know what they are thinking. We conduct polling and focus groups for clients nationwide, equipping them with the data they need to be successful. We employ both data and political experts, giving our clients unique insights other pollsters are unable to provide.
PHONE & VIRTUAL TOWN HALLS
Town halls have been a staple of politics going back to our founding fathers. Thankfully today we have technology that allows us to hold these town halls virtually, using video and/or over the phone. We can help you connect with your audience in a group setting using modern technology.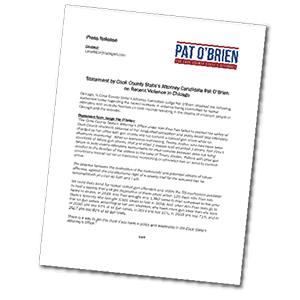 PUBLIC RELATIONS & COMMUNICATIONS
Getting your issue or campaign to be part of the public conversation is extremely difficult, with so many others vying for attention. You need a PR and communications team with the experience and contacts necessary to help you gain positive earned media and combat any negative attention.
DATA
Campaigns and organizations waste countless hours and dollars because of stale and/or untargeted data. Data cannot be an afterthought—it's one of the most important pieces of the puzzle if you want to win. We use multiple political and private sector data sources to give our clients a leg up on the competition.
EVENT MANAGEMENT
There is still nothing that competes with the effectiveness of events. The opportunity to engage with your audience in person in a way that gets them to experience your brand is invaluable. From town halls to coffees, golf outings to Lincoln Day Dinners, conferences to rallies, we've done it all.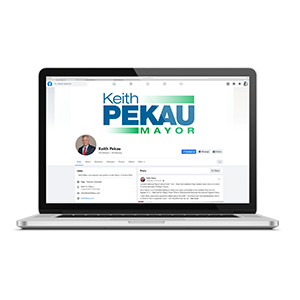 SOCIAL MEDIA
Social media is one of the best ways to engage the public, build relationships with voters, and create fans. It must be more than simply a one-way communication—social media is a conversation. We help you connect with your audience and get them bought into your mission.
PAID GRASSROOTS
The most effective advocates for your campaign are your volunteers. Unfortunately, nowadays fewer are willing to volunteer, leaving campaigns and organizations scrambling for bodies. We help connect you with paid workers who can supplement your field efforts.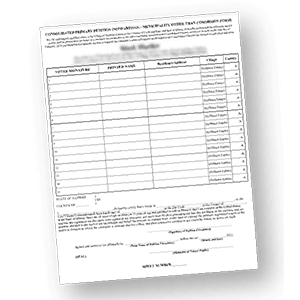 Getting on the ballot is a confusing and unnecessarily complicated process. Don't be that candidate who spends months pulling together a run for office, only to miss the ballot—ending up watching someone else win a race you could've won. We've never had a candidate knocked off the ballot.
DISCLOSURE/COMPLIANCE
The rules governing campaign disclosure and compliance are strict, with hefty fines and even being barred from running for office if you don't comply. This is not something you want to mess around with. We will help you get a team in place that will ensure you follow the rules and don't create headaches for yourself.
39 Federal

18 Statewide

116 Legislative

30 Judicial
107 County
328 Local Candidates

56 Referendums
157 Organizations

58 Businesses